May 13th, 2017 -- by Bacchus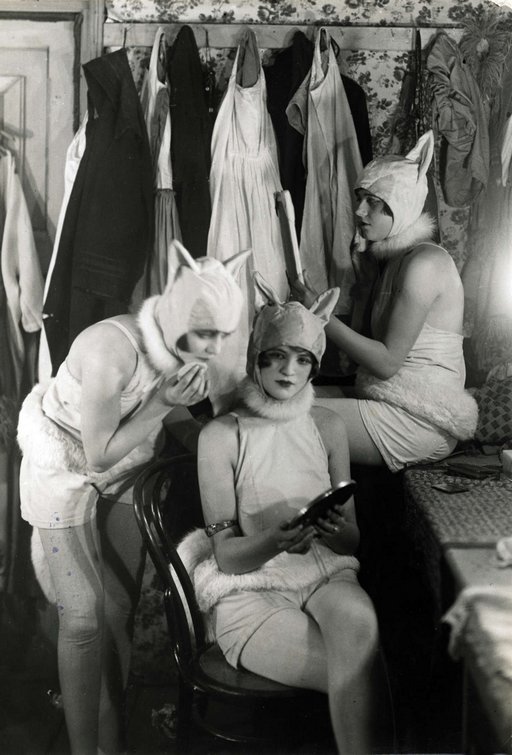 Honestly I would have gone with "catgirl" given the shape of their ears, but the photo collection in the Netherlands where this picture comes from has a very-specific caption:
Toneelspelers. Achter de schermen in de kleedkamer zitten drie meisjes in Bunny-achtige outfit in spiegels te kijken. 1926. Plaats onbekend. Serie van 4 foto's.
The captioner went with "Bunny" in the original, which removes most capacity for ambiguity from the machine translation:
Actors. Behind the scenes in the locker room are watching three girls Bunny-style outfit in mirrors. 1926. Location unknown. Series of four photos.
It does not appear that the "series of four photos" are all four of them online in this collection, but if I'm wrong about that, I rely upon one of you alert readers with better language skills to winkle out and point us all at the other three!
Similar Sex Blogging: