June 5th, 2010 -- by Bacchus
For as long as I've been downloading dirty pictures — and that's quite a very long time indeed, if you count the years I spent dialing into bulletin board systems and running download robots against UseNet servers — I've been seeing little snippets of art with a distinctive theme. The first one, I think, was 8-bit greyscale, maybe 200×300 pixels. The subject matter would be variations on a consistent theme, namely, lushly drawn characters endowed with both boobs and penis, always in some kind of bondage.
I've been seeing this distinctive body of work by the same unknown and unattributed artist for close on to twenty years now, so it was a surprise to me when I tripped over a set of scans (in the usual place) that were better-than-usual quality and (for the first time ever!) associated with a name and a publication: The Exotic She-Male Art of Bruce Baker.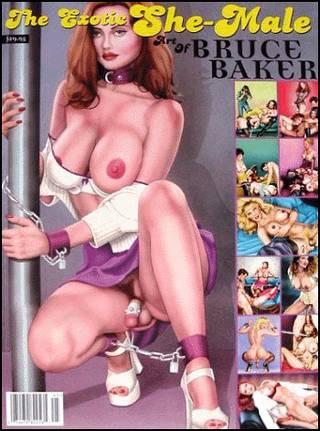 The art itself is, as it always was, lushly-drawn and very very consistent in theme: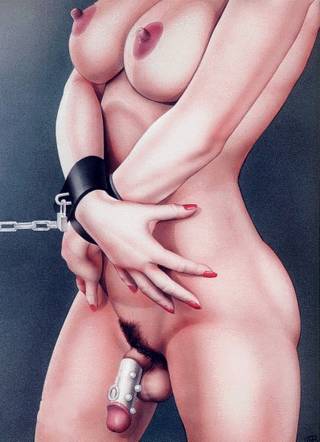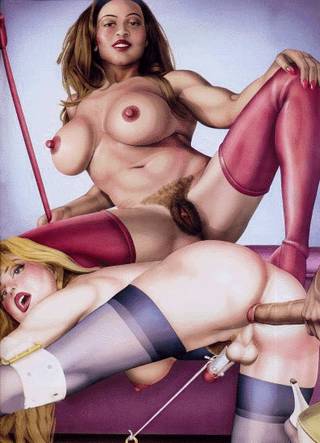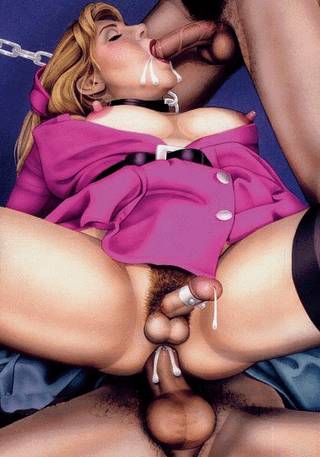 I figure if nobody in twenty years has been willing to give this guy an artist credit when they broadcast his work around the internet, it's high time I started.
Similar Sex Blogging: